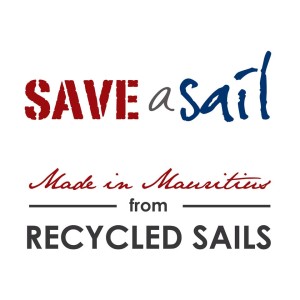 * WEBSITE COMING SOON *
contact us – marine@saveasail.com
like us – facebook
visit us – MFL Zone 14, Arsenal

**
We recycle. We create.  
Save A Sail gives a second breath to old and unusable sails.
Nothing is lost. Everything is reused and transformed.
100% Handmade in Mauritius
Our workshop is based in MU Sailmakers' loft in Arsenal. This is where we collect old sails of all kind – sailing boats, kite, windsurf… We select them, then use them to manufacture bags and accessories.
Stiches positions and navigation scars on our products give them their character and make them unique. Our 100% handmade products wear stories and dreams of the sail they are made of.
**